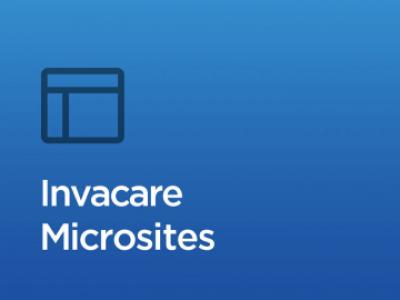 We offer to discover in depth a range of dedicated microsites for wheelchairs solutions; from manual to electric wheelchairs, for mobility products including rollator and mobility scooters for seniors, devices for those in needs of oxygen therapy. These sites are aimed and designed to dive into the many possibilities of our solutions.
Invacare Docs is a portal to easily find all vital documentation for all our products. In just a few clicks you can quickly view, download and send user manuals, service manuals, spare parts books and all tests and certificates for each Invacare device.
This site Invacare Rest is aiming to support care givers and clients by providing a client led solutions range. This useful online platform allows us to share with you our knowledge and innovative solutions, and help you find the best electric medical bed and mattress to meet the needs of both you and the individual.
Discover the Invacare LiNX electric wheelchair Controls, and it's Smart Technology, Redefining Mobility. Experience more with the Invacare LiNX control system.
Dive in the Invacare TDX SP2 Ultra Low Maxx power wheelchair and LiNX: Ultimate control. Ultimate comfort, get to know the many possibilities the chair offers.
The Invacare Rea site presents our Passive Solutions: Innovative tilt-in-space wheelchairs with individual adjustability and accessories to suit a range of needs
The Invacare Action 5 manual wheelchair is presented in a dedicated site: showcasing the perfect fit for your lifestyle and the wheelchair for everyday move.
Invacare Scooters - Style is forever: As you get older you don't lose your style; if anything you are more sure about who you are and you want things that will complement your style. As a result, we now offer 10 unique colours and 25 specialised accessories across our new mobility scooter range, helping you to find the perfect scooter to match your style.
As we said, you never lose your style…Style is Forever!
Oxygen Therapy - Breathe & Move
Invacare provides a variety of equipment from the award winning Homefill oxygen system to several stationary oxygen concentrators. Take a look into the two product categories that are available (stationary or ambulatory) and find out about the features, clinical evidence and medical documents that guarantee their quality.