The Invacare NordBed Optimo Wide medical bed is suitable for plus-size users.  It is specially made for home care and long-term care environments and offers superior comfort and usability. The bed is available in two widths, 105 cm wide with a Safe Working Load (SWL) of 235 kg and 120 cm wide with an increased (SWL) of 285kg.
Featuring innovative ErgoMove technology, the NordBed Optimo Wide makes effortless transitions between lying and active sitting positions, simple with a push of the button. The smooth ergonomic movement ensures users safely stay in place, helping to prevent sliding shear and friction.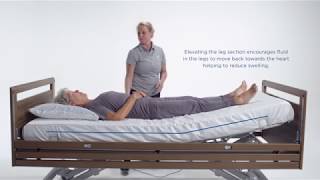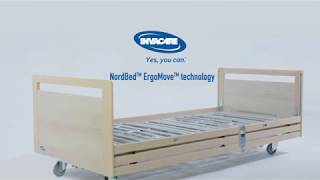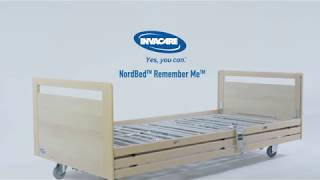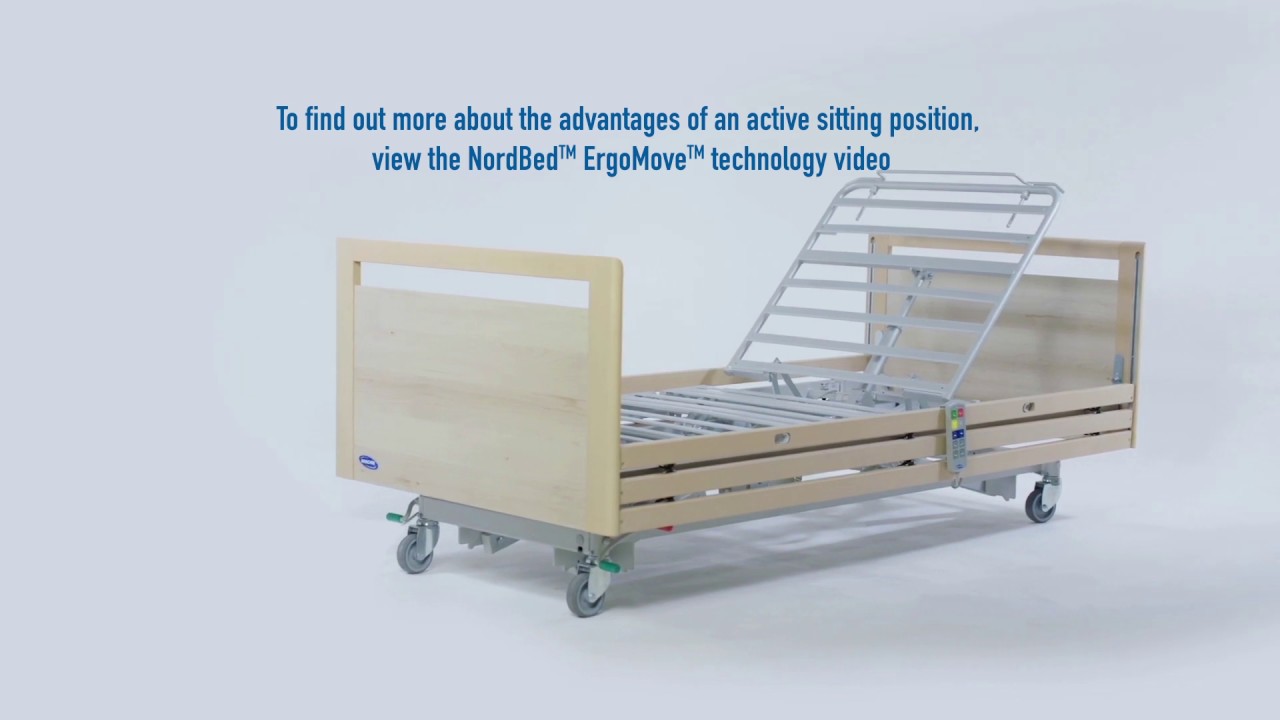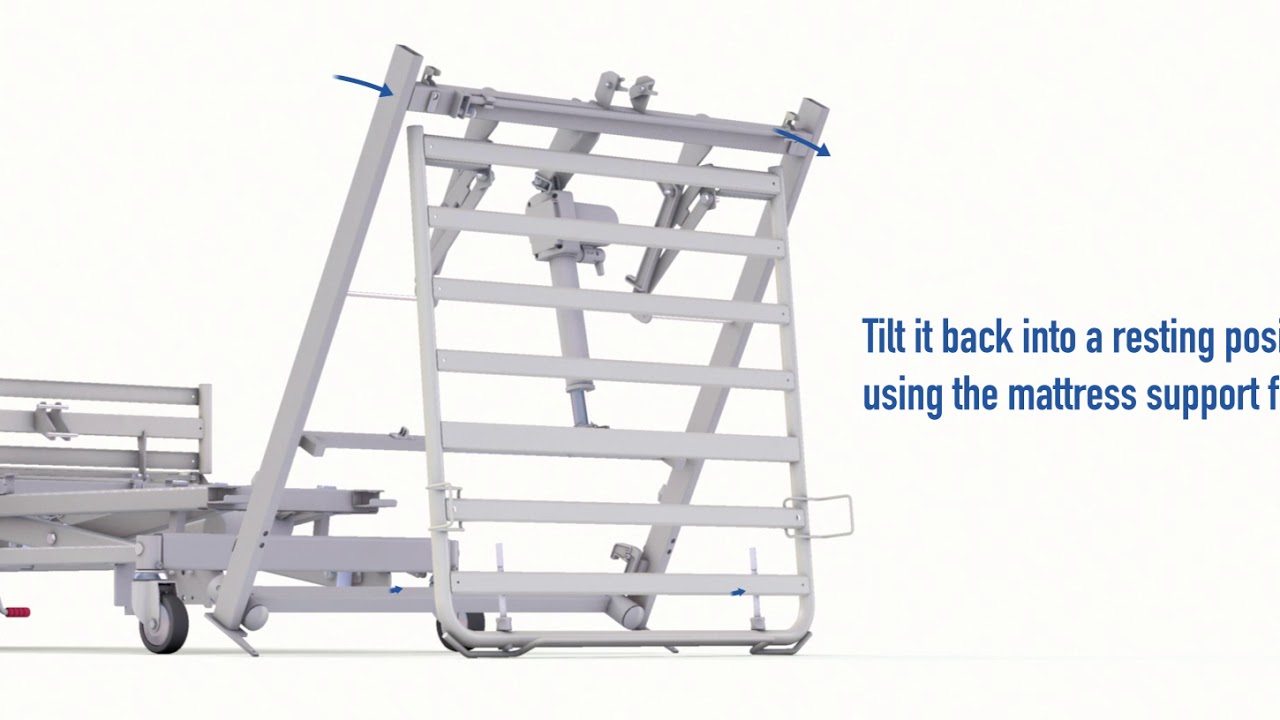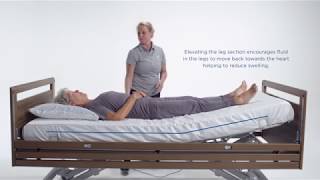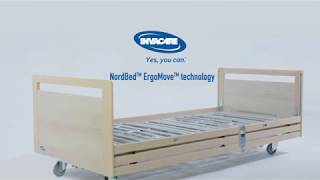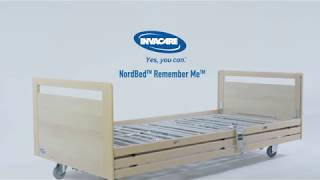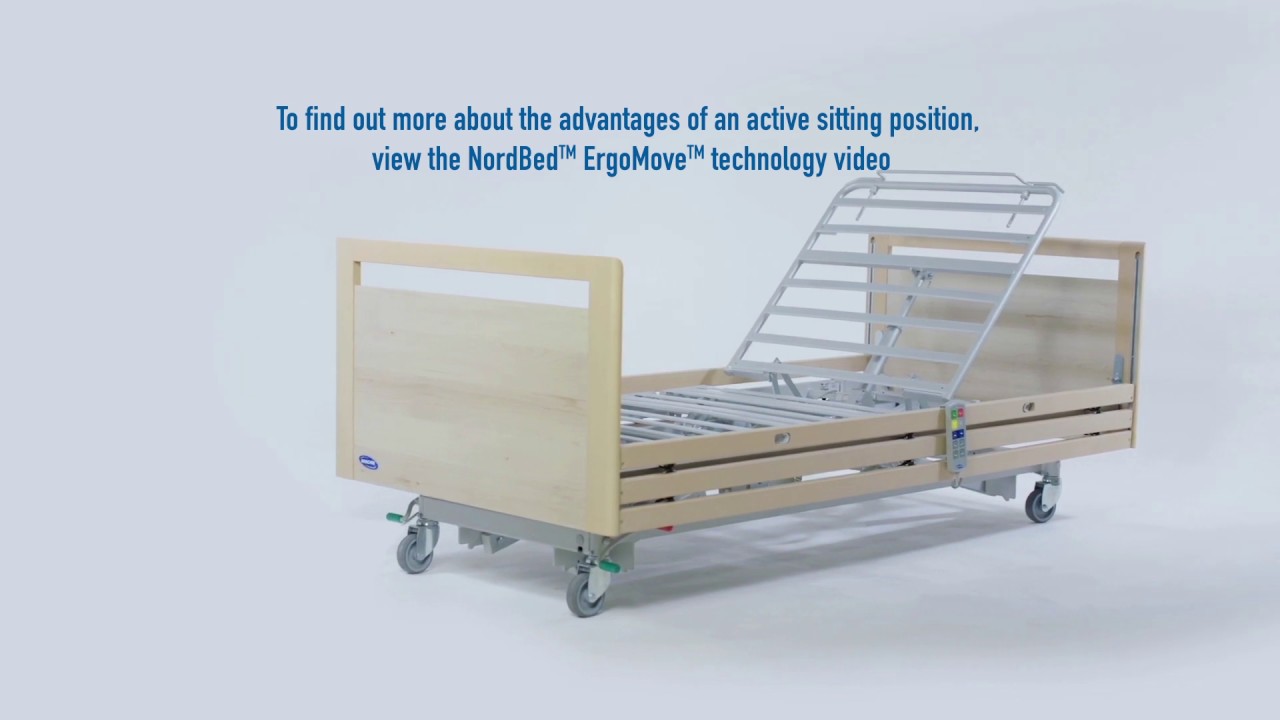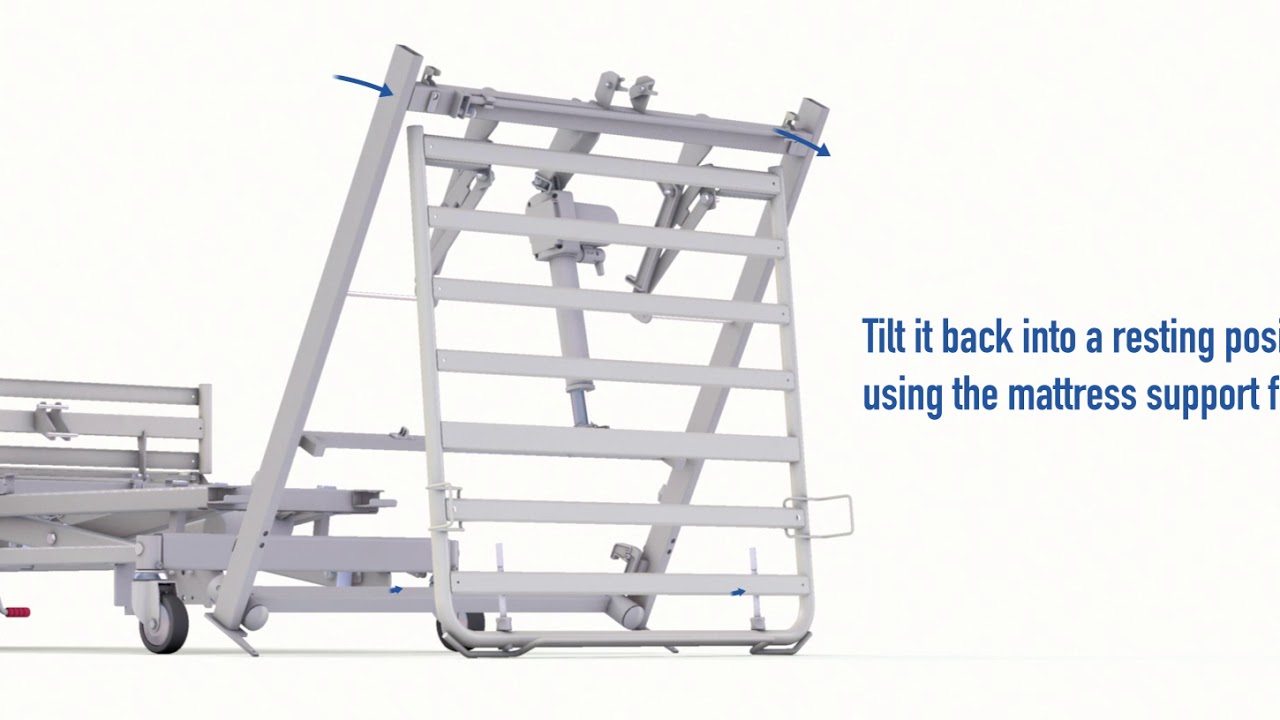 Active sitting is essential for users as it allows them to adjust their posture to a more comfortable position and encourages them to continue their daily activities such as eating, drinking, and reading.
The ErgoMove technology supports user's independence as there is less need for carers to physically reposition them for comfort and functionality, due to the automated function of the bed. ErgoMove technology is a vital feature of the NordBed Optimo Wide, helping the user to find comfortable resting positions by assisting with even pressure redistribution. 
Easy to transport and install, the Invacare NordBed is an ideal choice of medical bed. When dismantled, each section compactly fits onto the base of the bed frame for effortless manoeuvrability and ease of handling. The 105 cm width dismantles into just 5 parts and the 120 cm width into 3 parts, without the need for tools.
Simple to clean and maintain, the NordBed Optimo Wide can be refurbished over time and the material of the bed can be washed using a washing machine.
Key Features:
ErgoMove technology: Allows for transitions between lying and active sitting positions and back again with a simple push of the button.
Up-and Out: Helping to support the ergonomic movement and makes transfers as smooth as possible.
Easy handling: Dismantles into five parts (105 cm) or three parts (120 cm) without the need for tools, making the process of handling and transporting easy.
Optimised dimensions of mattress support help increase comfort.
Different designs: Available in various styles, wood finishes and paint surfaces.