Are you looking for a powerful mobility device that can combine perfectly with your wheelchair? scalamobil S35 stairclimber is an outstanding mobility device that blends perfectly with a wide range of manual wheelchairs. The Alber scalamobil S35 features an innovative ErgoBalance that handles have been designed by specialists to ensure safe and straightforward operation. The integrated IQ sensors provide additional comfort and safety.  Staircases are not an obstacle with scalamobil S35.
scalamobil S35 is built with a patented climbing mechanism. The patented electric climbing mechanism allows scalamobil to overcome even narrow and spiral staircases of any material. The effort for the attendant is marginal. Four automatic safety brakes on the wheels dependably guide the scalamobil on any staircase. On-demand, the patented IQ sensors support the user and permit a very safe and, most of all, comfortable ascent or descent. Due to the soft, abrasion proof tyres, the scalamobil excludes damage to the staircase.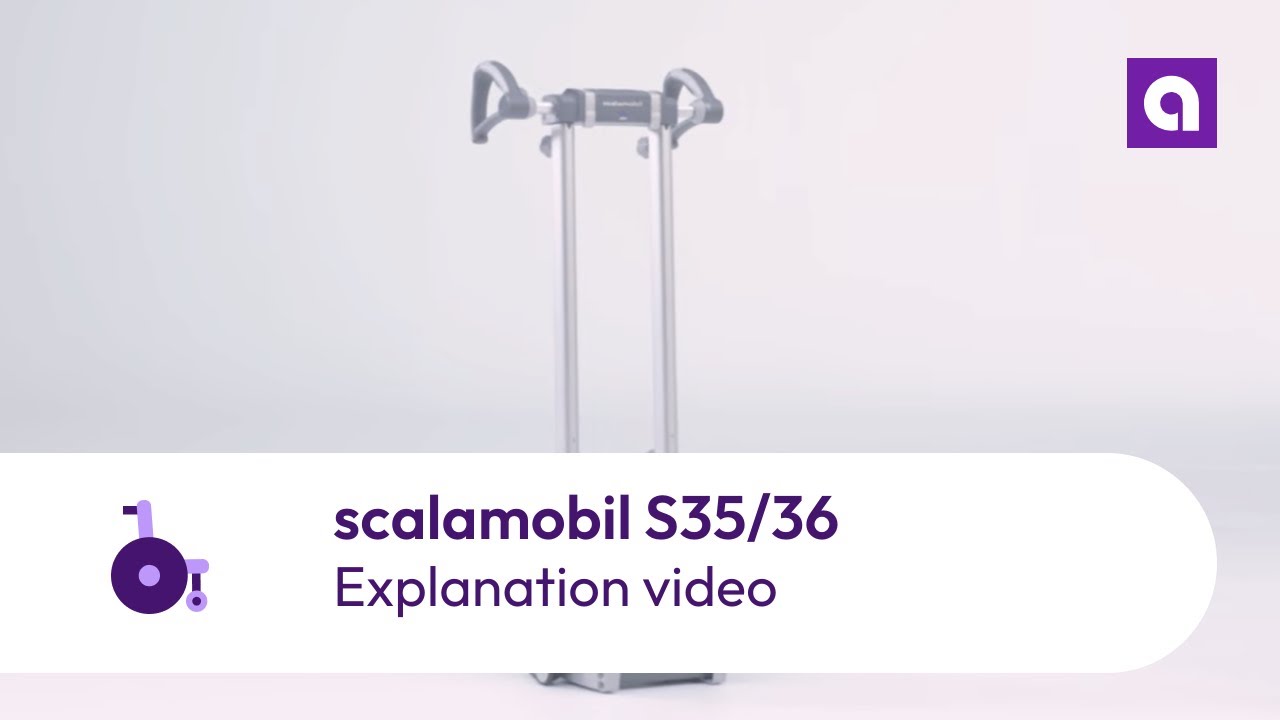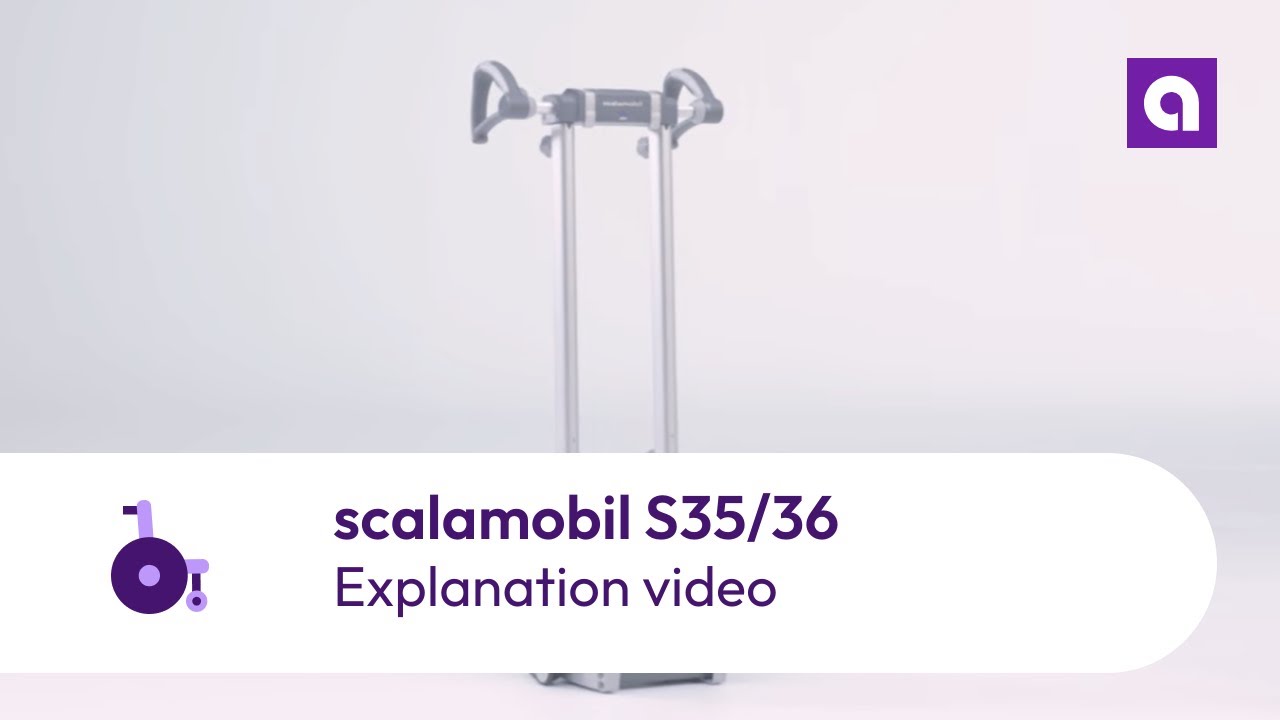 The Alber scalamobil S35 is also easy and safe to operate. The ergonomic shape of the new ErgoBalance handles on the scalamobil has been designed by specialists to ensure simple and safe operation. The cushioned padding at the back of the handlebar combined with the user-friendly operating switch guarantee longer use with no problem. All essential functions are instantly visible on the clearly arranged display. The handles can be adjusted in height and width, adapting perfectly to the portability operator.
scalamobil ready for transport: The compact and lightweight components are easy to transport.

ErgoBalance handles: It is ergonomically designed for comfortable and safe operation.

Display: All essential functions are immediately visible on the arranged display.

Battery pack: It is easy to remove for transport or exchange.

Safety brakes: scalamobil S35 has safety brakes on all four wheels, enables it to stop automatically on the stair edge.

Headrest: This ensures maximum comfort during stair climbing operation.