Invacare's Bodypoint range of seating systems provides great versatility in the pressure and posture care category of products. This family of belts, Ankle Huggers and harnesses features a rich assortment of solutions that can be adapted to any user preference and need. The variety of belt styles, buckles, pull types and end fittings for our Hip Belts HB216 make them a trusted partner to wheelchair users, providing them with security and comfort.
Where even the smallest weight-reduction matters, the HB216 is an ideal fit. This hip belt comes with a lightweight side-release buckle made of high-quality plastic. The buckle is crush-resistant and protects from accidental release. In addition, thanks to the side-release buckle, the HB216 comes with a dual-pull which allows users to easily adjust the hip belt from both sides, thereby accommodating for weight fluctuations and clothing layers.  To add to this adaptability Bodypoint's HB216 hip belt is equipped with cinch-mount end fittings which provide quick and precise adjustment and adaptation to a variety of situations.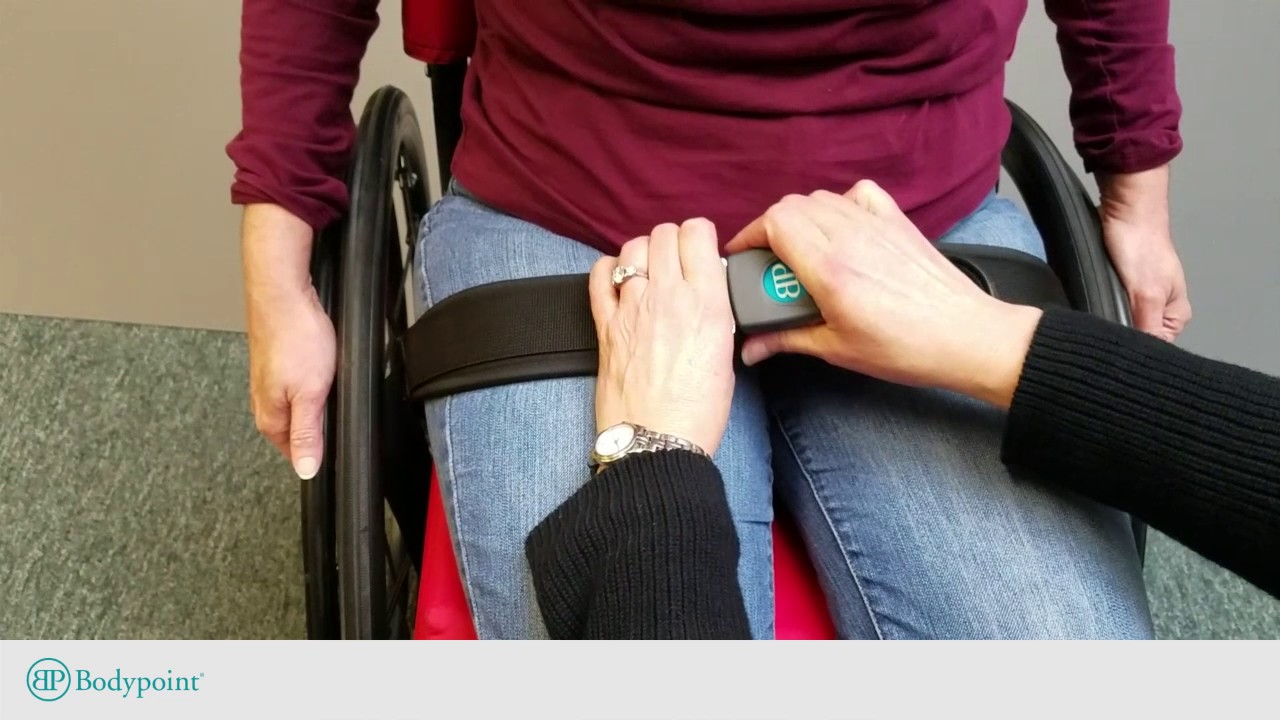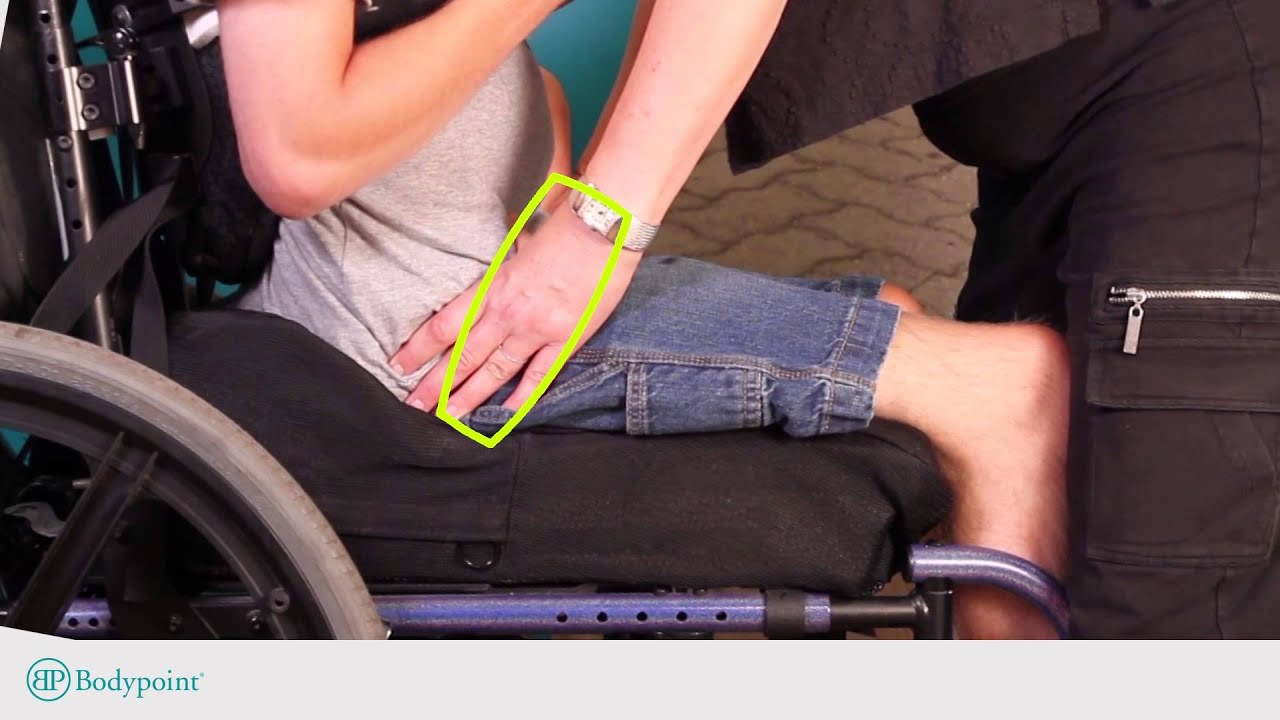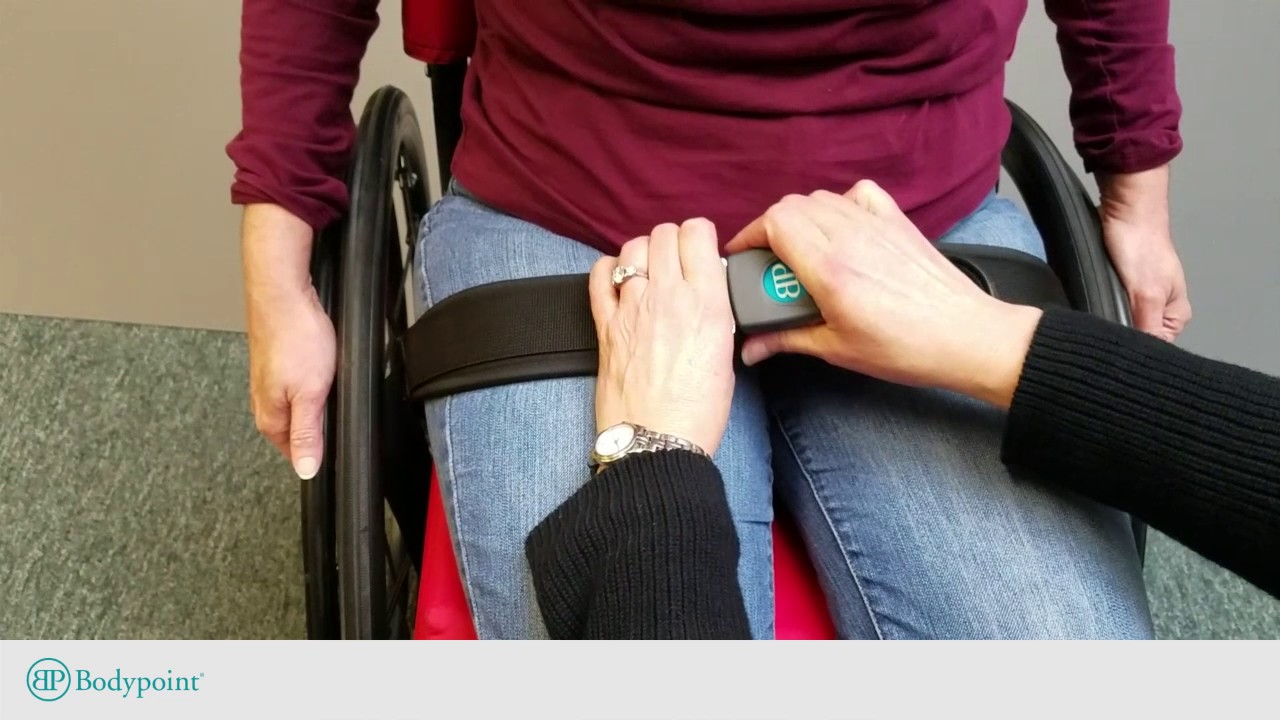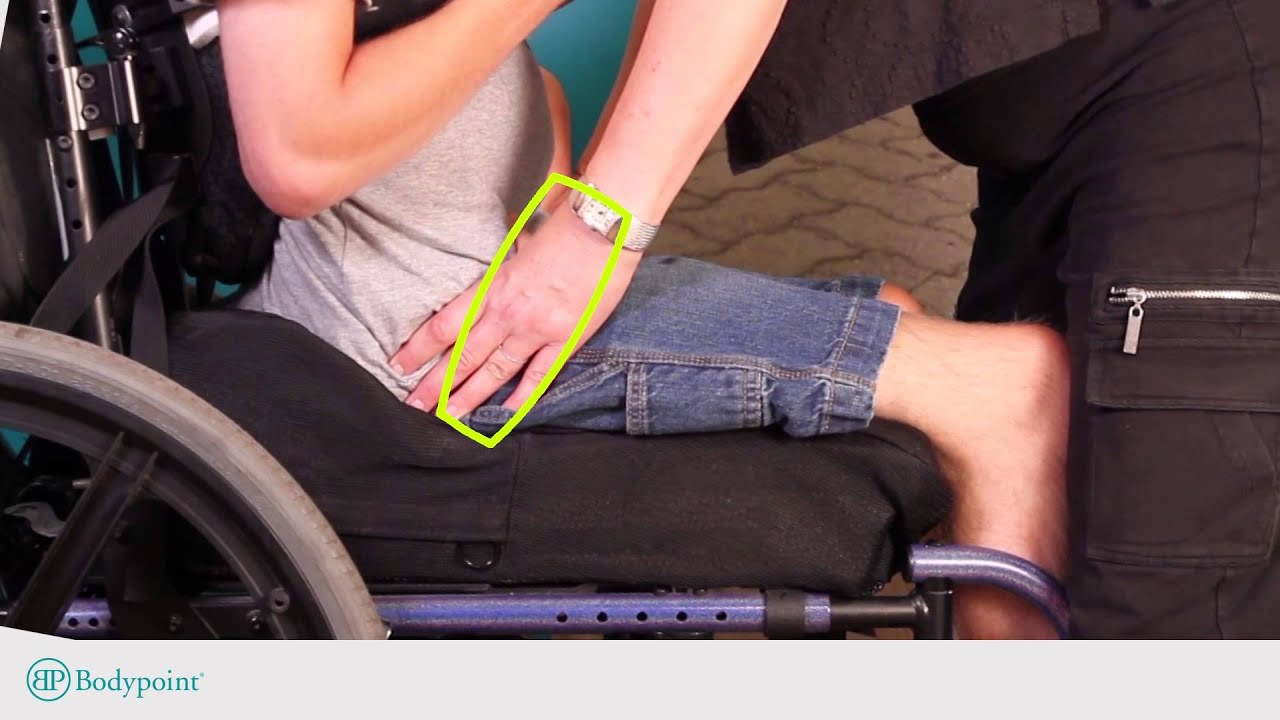 Like the rest of the Bodypoint, Hip Belt HB216 features closed-cell foam pads which are attached to the durable webbing through our proprietary edge biding. This integrated solution ensures that the user gets a product with excellent support, comfort, and durability qualities. The hip belt has been subjected to the rigorous tests that our Bodypoint solutions go through, making them compliable with the ISO, ANSI/RESNA and EN among others.
Comfort: Closed-cell foam padding and proprietary edge binding for a smooth transition between padding and cover webbing.
Safety: Thoroughly tested to ensure that it fulfils a range of standards for quality and safety.
Durability: Made of durable materials that provide for the product's long life even with extensive use.
Hygiene: Made of grime-resistant materials, machine-washable and dryable.
Sizes: Available in a small (36 cm pads), medium (46 cm pads), and large (62) size.
Side-release buckle: Sturdy, lightweight buckle that prevents accidental release.