Vicair Anatomic is a highly comfortable back cushion designed for use in combination with tension adjustable back supports, particularly the easy-in¬stall Vicair Strap back or wheelchairs without a back support plate. This high-quality wheelchair back cushion offers positioning possibilities and optimal pressure redistribution and offloading capability. Ready for use, it dynamically moulds to the contours of the person's back but also allows a large variety of individual adjustments – even with the client still leaning against the cushion.
It's a lightweight solution featuring a central compartment that allows offloading of the spinal column as well as following the asymmetric body contours to help keep clients safe and stable. As such is it often recommended for patients with scoliosis (even extreme types), kyphosis, neuromuscular diseases, spinal cord injuries, pressure injuries on the back/spine/shoulder and for pain relief. Like many other Vicair wheelchair back cushions, Vicair Anatomic is used to prevent pressure injuries and can be beneficial to a pressure injury treatment plan (stage I-IV).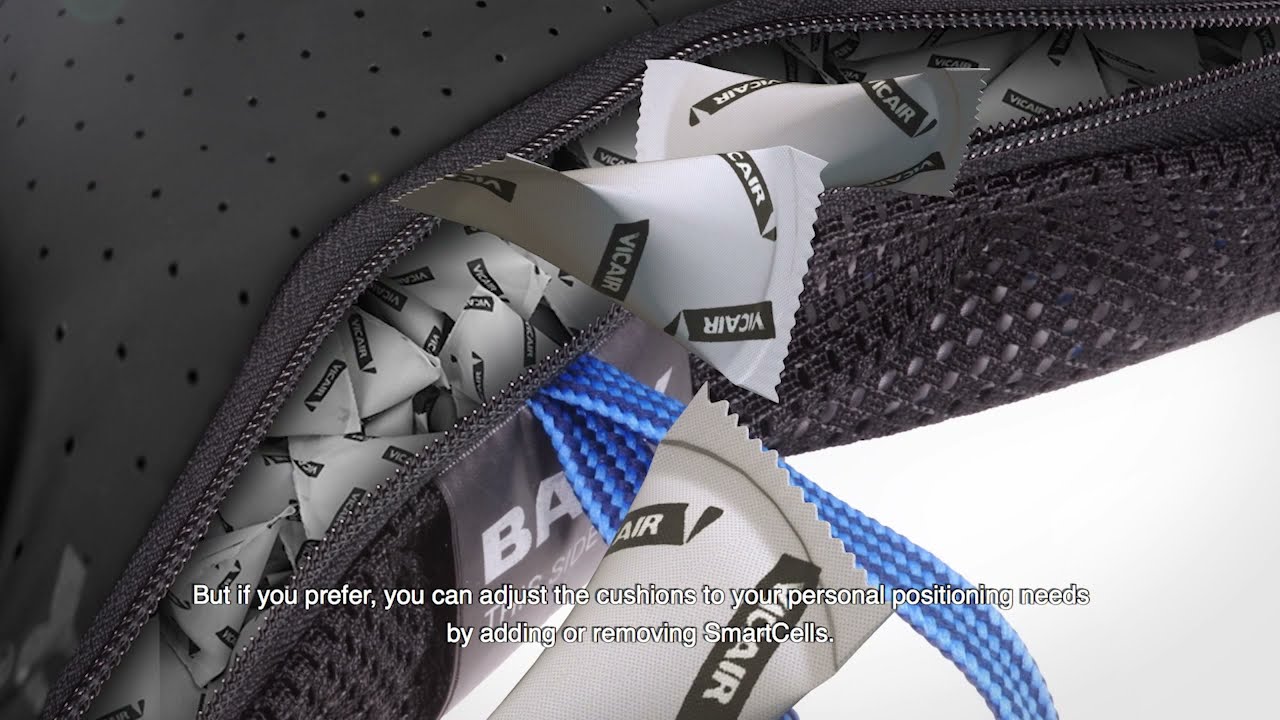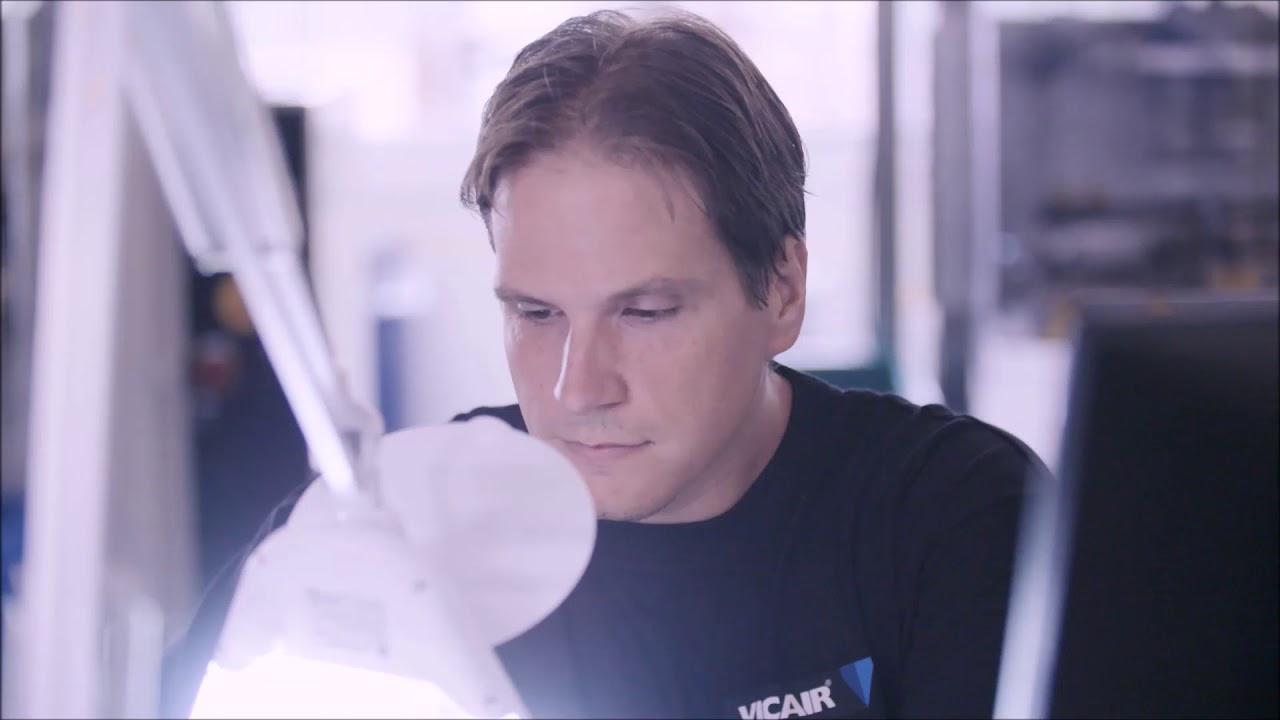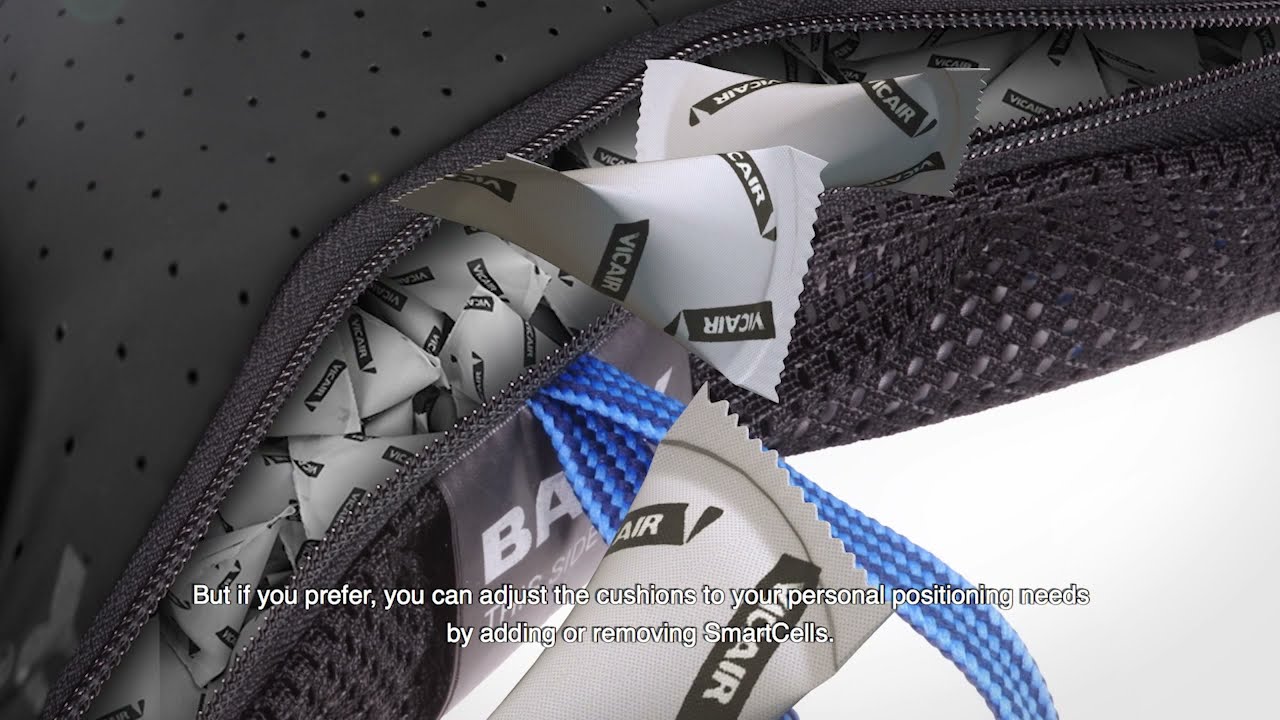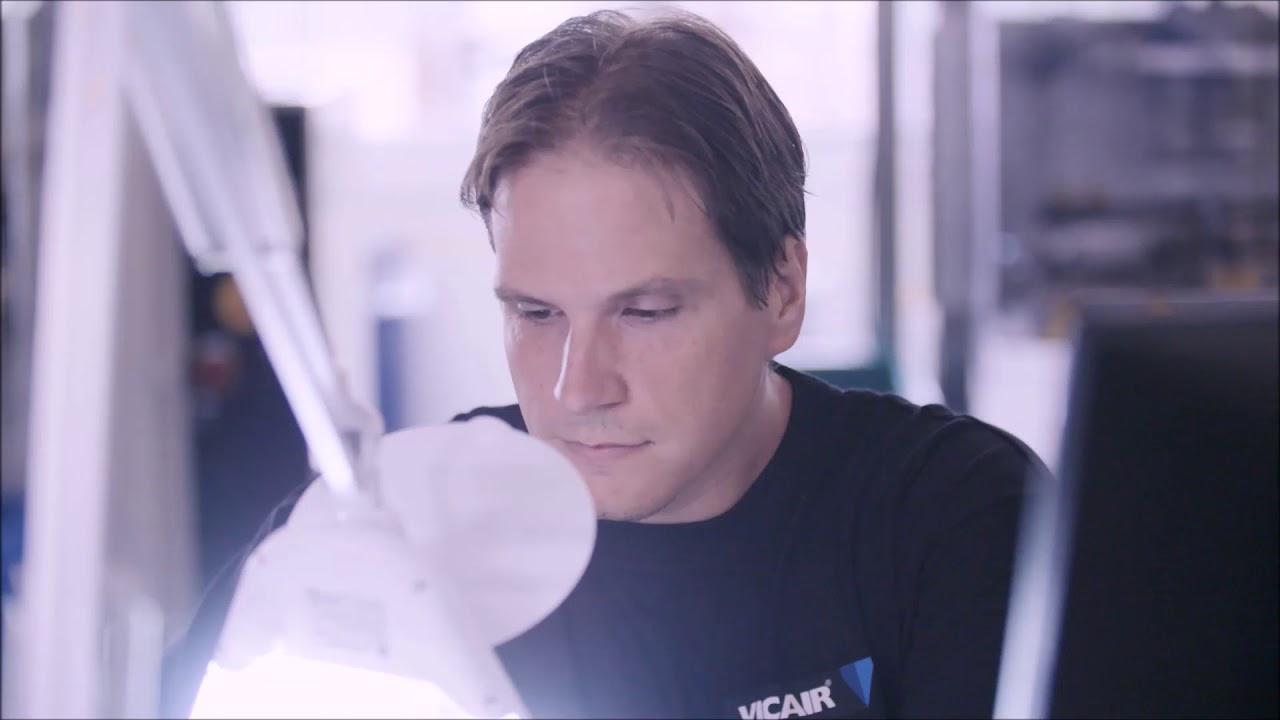 Key features:
SmartCell technology: renowned for optimal pressure redistribution and shear reduction
11 compartments: allowing SmartCell adjustments to suit individual needs
Central compartment: for offloading the spinal column
Optional Vicair Strap back: combine with this easy to install tension adjustable back system for perfect attachment to the wheelchair
Easy to install: simply attach with the provided hook and loop
3D air mesh cover: removable for easy machine washing
Invacare offers a range of Vicair back cushions for use in both manual and electric wheelchairs, tension adjustable backs, rigid back plates and the Rea Flex 3 back support to suit a variety of individual needs. Available in a significant range of standard sizes, with bespoke customisable sizes an option upon request.