Action Ampla is a bariatric manual wheelchair by Invacare, dedicated to Plus-Size users. It has been designed with a user centric approach to promote an active lifestyle and independence. With its superior driving performance and its lightweight frame, the Action Ampla enables the user's mobility and encourages social participation. Users are not limited anymore in their daily life! 
Invacare's Action Ampla is taking bariatric manual wheelchairs to the next level. Developed and validated specifically for Plus-Size users with varying needs. Taking careful consideration for different body shapes, sizes, level of mobility and ease of functionality.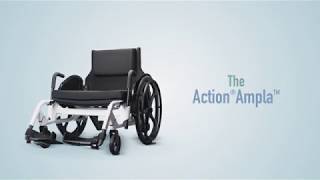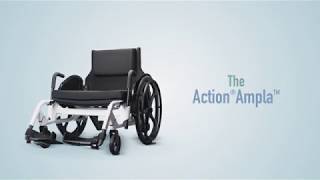 The award-winning design makes the Action Ampla a modern and stylish chair, promoting social activities and boosting user's self-esteem.
Key features
Great manoeuvrability: with the active rear wheel position, allowing easier access to handrims. Weight distribution allows the user to go further for longer, using less energy for an active lifestyle.
Unique positioning features: precisely designed to match Plus-Size users' needs, all options are designed around bariatric users body shapes to optimize comfort and increase independence whilst offering full support.
Personalisation: a clean and minimalistic design provides a more modern look. The three stylish accent colours added to the two frame colours allow the user to personalize the chair, creating a design and look that matches their personality.  
Lightweight and compact: with a total weight from 27 kg and a transport weight from 19.5 kg, the Action Ampla is easy to transport. The backrest can be quickly folded on the seat and rear wheels can be removed to make it even more compact for transportation or storage.
Includes transportation solution: available as option, users can easily fold the backrest and lift the Action Ampla on the transportation bearings at the back to move it easily through narrow spaces or doorways.
Multiple active rear wheel positions: it's easy to propel so users can move forward without wasting too much energy.