Responsibly designed. The Dacapo Ecogreen is a new responsibly designed pressure relieving mattress focused on supporting the patient and the planet. It represents another step forward to achieving sustainable healthcare.
Around 30 million foam mattresses currently reach the end of their life every year in the EU. Many of these mattresses are discarded in landfill sites or incinerated, causing a significant burden to the health of our planet. Healthcare is estimated to be responsible for almost 10% of carbon emissions. Rethinking the choices made in healthcare should be at the top of our agendas. Working together in a more responsible way is what is needed for all of us and future generations to come.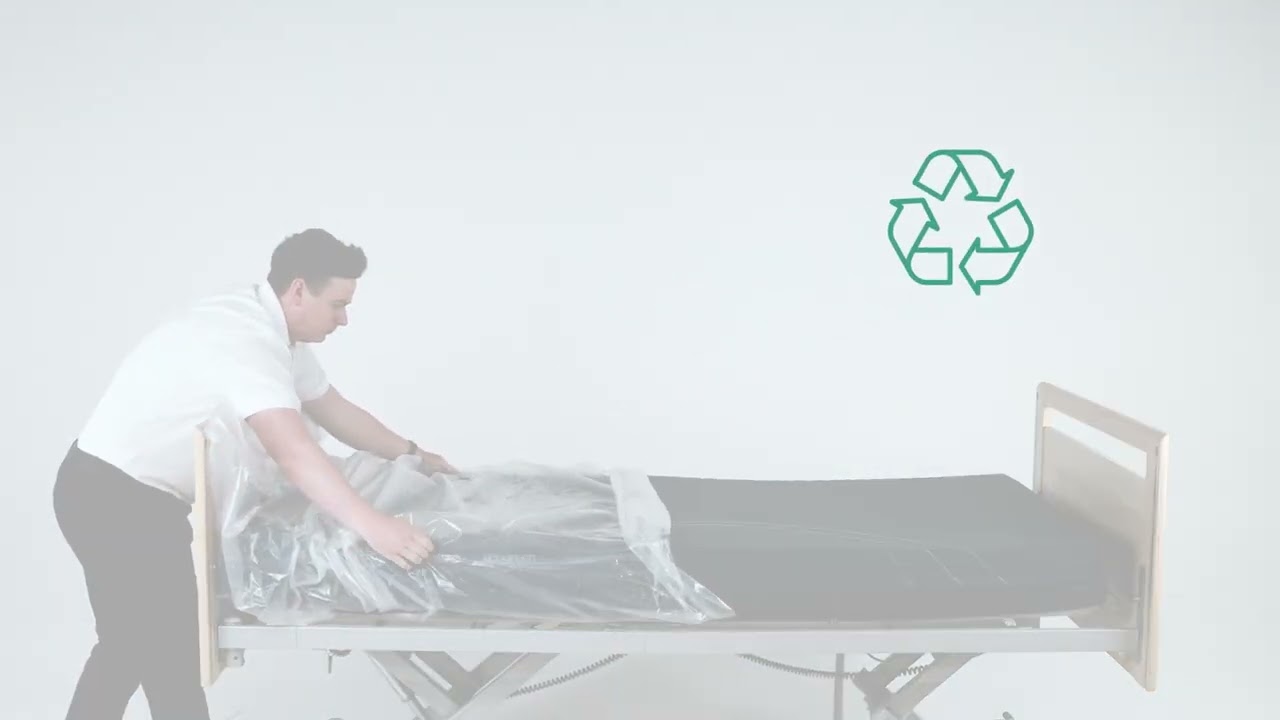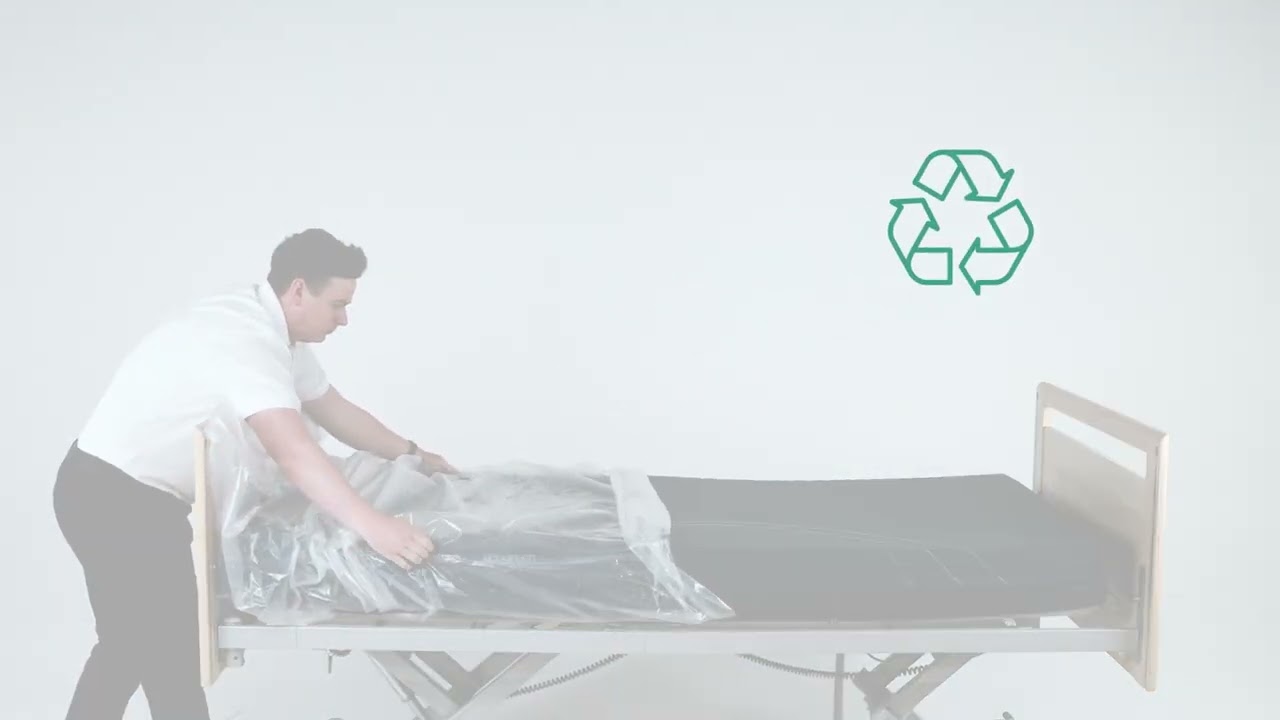 Clinical, Ethical & Sustainable. The new Dacapo Ecogreen pressure relieving mattress achieves excellent clinical outcomes for the patient such as optimal pressure redistribution, reduction of shear and friction and high levels of comfort but in a sustainable way. Its design uses plant-based and recycled materials as well as further efficiencies in waste reduction and optimised logistics. Dacapo Ecogreen is for healthcare prescribers and buyers looking for an eco-conscious solution.
Key features:
Plant-based high resilience foam mattress
Breathable, water resistant natural bamboo mattress cover
Robust zip made from recycled materials and positioned to prevent fluid ingress Zoned castellated foam for extra comfort and effective pressure redistribution
Delivered compressed and rolled for effective transportation, space-saving storage and reduced carbon footprint
Recyclable packaging and further significant reductions in waste
4 convenient carry handles for ease of handling
150 kg safe working load