Vicair Active O2 wheelchair cushion combines Vicair SmartCell technology with the added stability of foam. Designed with four sections of air-filled SmartCells to the rear ensuring good pressure relief and pelvic stability.
The front section consists of an anatomically shaped foam piece that provides extra thigh support and added stability.
The air and foam combination that this Vicair wheelchair cushion offers makes it most suitable for active wheelchair users, especially those who self-transfer. It's even designed with a built-in pocket at the front with an easily accessible zipper to store personal belongings such as a mobile phone, keys etc.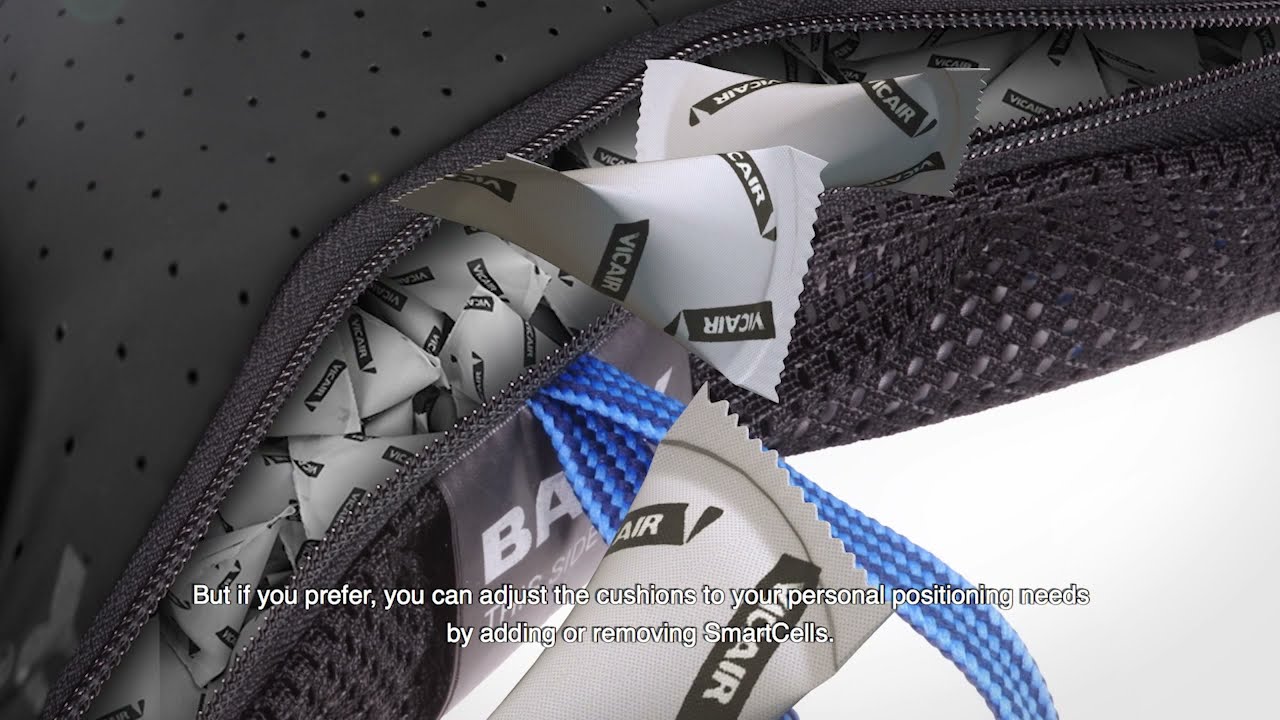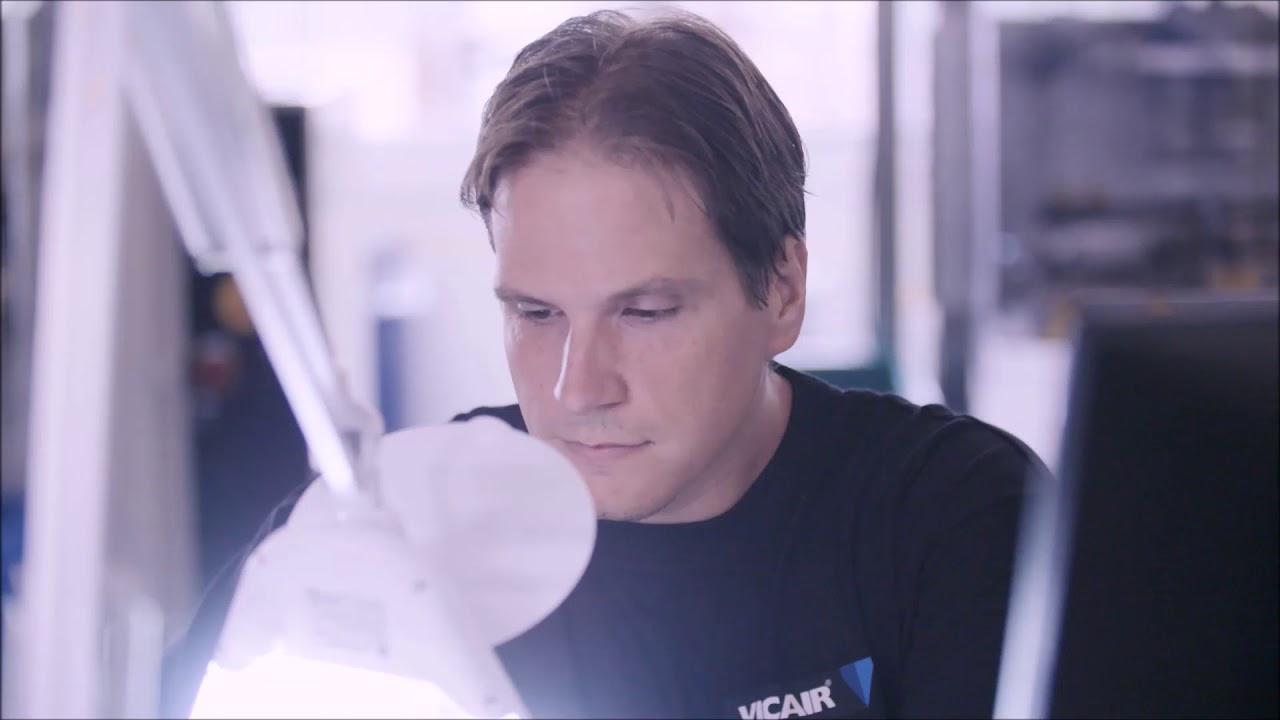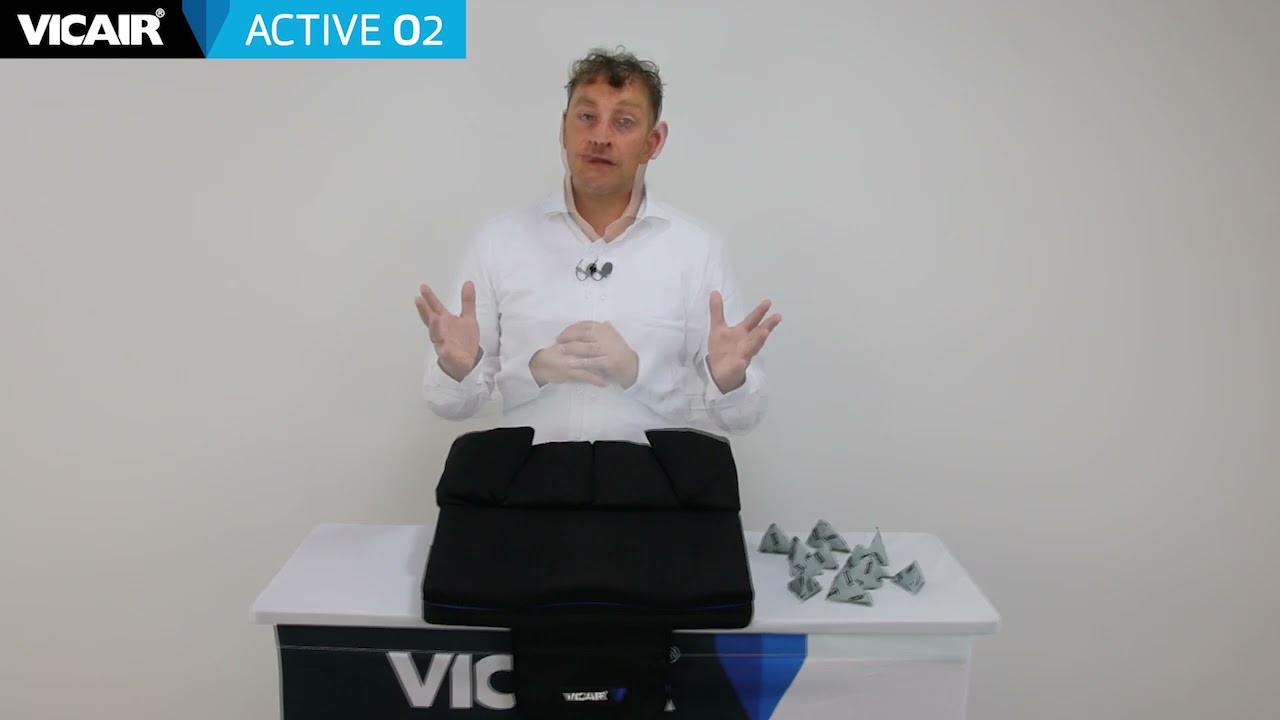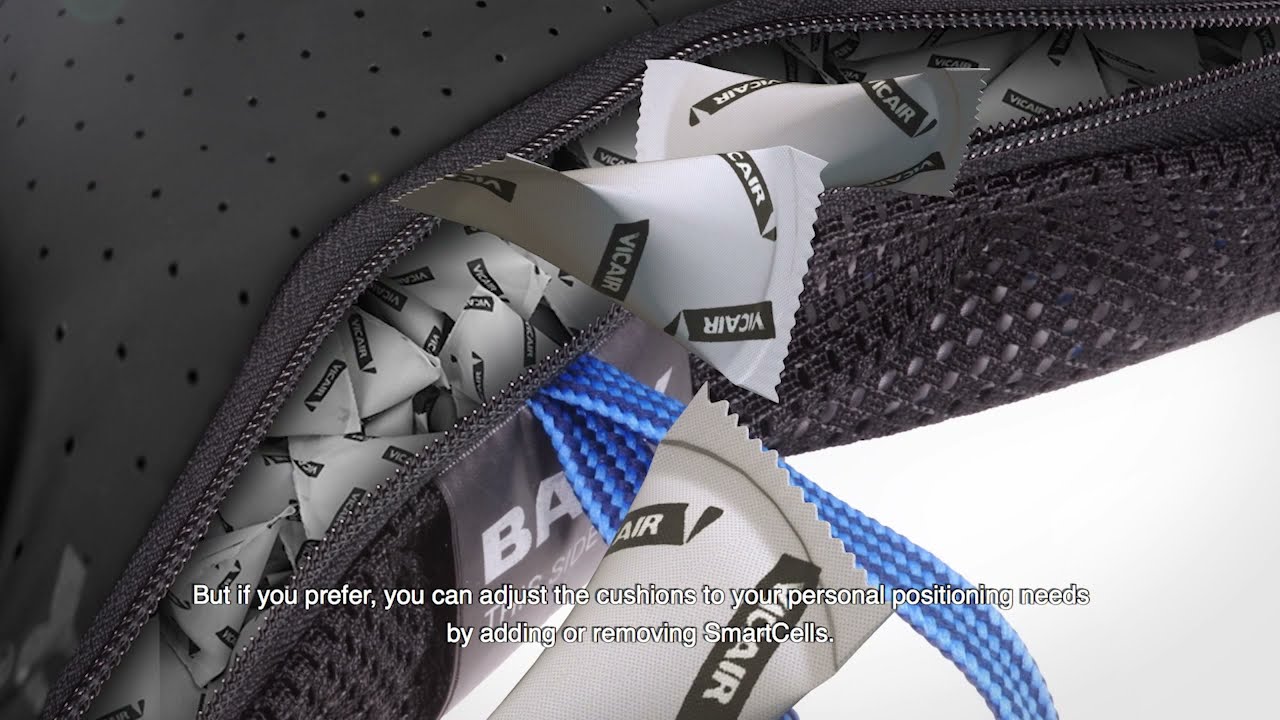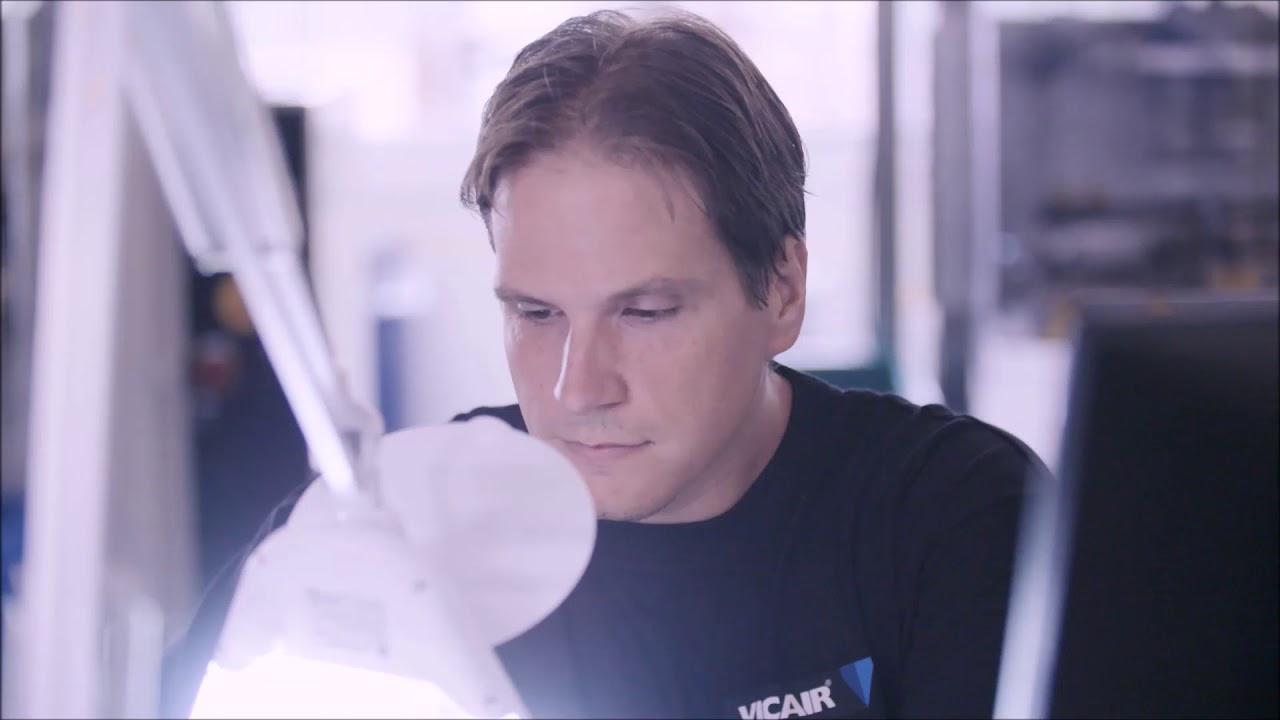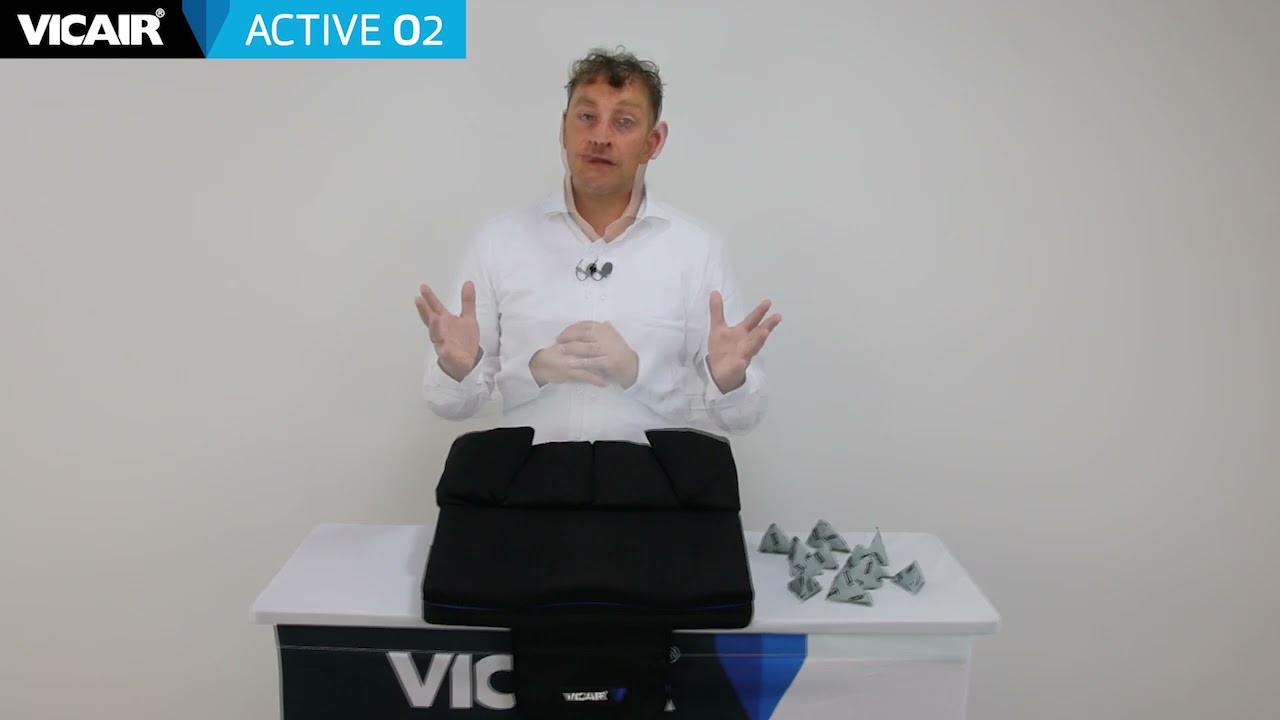 SmartCell technology

Vicair Active O2 has an integrated cover with four compartments each containing a pouch filled with small triangular soft air cells. These SmartCells are made with a smooth low friction material, so they slide against eachother behaving much like viscous fluid to minimise shear and friction forces on the skin.
Machine washable

The cushion can be machine washed up to 60°C without needing to remove the SmartCells. The foam part should be removed before washing but can be wipedown due to the material covering it.
Features:
Air-foam combination: benefit from the pressure relief and lightweight aspect of an air-filled cushion with the added benefit of a foam front for more stable transfers
Stability: contoured foam for thighs helps keep centre alignment and reduce tendency to slip
Customisable: the amount of SmartCells in each compartment can be adjusted to accommodate different postural presentations e.g. pelvic obliquity
High pressure relief: Vicair cushions are renowned for its pressure distribution using SmartCell technology which reduce shear and friction forces.
Lightweight option: a preference for active wheelchair users who self-transfer
Part of One Solution: this cushion can now be purchased with your favourite Küschall wheelchair all as one order, one delivery, one solution.
Integrated Aeromesh: helps keep Smartcells and foam parts in place whilst providing a breathable surface and the ability to machine wash the cushion as a whole (excluding foam piece).