TDX SP2 comes equipped with excellent features that make it function effectively. TDX SP2 by Invacare boasts of durability and ultimate performance in a modern, contemporary style. Excellent manoeuvrability – indoors and out, with a wide choice of seating for optimum comfort and support. This makes it an exceptional chair ideal for individuals who need full functionality, but do not want to compromise on style. Sitting alongside the TDX SP2NB, it has a higher weight capacity with larger batteries and range ability. 
One of the outstanding features in the Invacare TDX SP2 is its enhanced stability. The Invacare TDX SP2 offers maximum stability and safety; the stability lock function ensures all six wheels stay firmly on the ground on uneven terrain. The patented SureStep suspension technology enables a smooth ride while negotiating challenging surfaces. With a higher weight capacity and more excellent driving range, the TDX SP2 enables you to go further.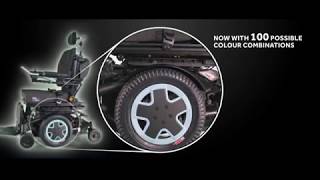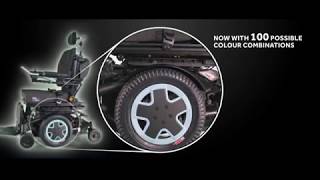 TDX SP2 also offers an intuitive driving experience. It has an incredibly tight turning radius, thanks to its Centre Wheel Drive; this outstanding wheelbase provides excellent manoeuvrability that gives an intuitive driving experience. Below are some key features of TDX SP2: 
LiNX Smart Technology: This technology redefines mobility – it is behind the superb driving experience users' experience.  

Touchscreen technology: It comes with REM400 remote that has an impressive 3.5" colour touchscreen – it requires minimal force to operate.  

Built-in Bluetooth: With the REM400, users can connect to 3 devices at the same time, and it has mouse mover technology. 
Compact remote with LED display: This is ideal for users who have a limited range of motion and reduced strength. 

Extremity control joystick: Ideal for chin control with the outer shell being resistant to saliva. 

MEC joystick: This is perfect for those with muscle weakness or fine motor control. 

TDX SP2 electric wheelchair